Rear Admiral

Posts:1890
Joined:Sat Dec 01, 2012 9:39 am
Affiliation:GLORIOUS REPUBLIC
Re: Petition to ban Iv
[spoiler]
[/spoiler]
---
Iv121 wrote:@ the chilling out part even if I exploded there the advantage of being an Israeli honest with his feelnigs is that I will let you know everything I think about you within seconds and from that point on Im ready to open a new page. Im not keeping grudges boiling deep down like LJS or Tiel for example (yeah you do ppl lets face it). If I ever post something toxic at someone its always related to his prev post and he prob deserved it ! Can say what you want about me antagonizing Tiel when I called him a jerk, but you cant say its not true. Afterwards though I said what I had to say and I forget I even said that.
You will have a much better time--in life, not just on the internet--if you can learn to control yourself for the time it takes to think about what you're saying.
;.'.;'::.;:".":;",,;':",;

(Kzinti script, as best as can be displayed in Human characters, translated roughly as "For the Patriarchy!")
---
Perhaps but that won't be me now wouldn't it ? Plus keeping hidden grudges below the surface is prob even worse. You might "get along" (very questionable, humans are fairly good at picking those rotten moods) with that dude you don't get along with but it will slowly eat you from inside. Life becomes increasingly shit when hes around and you just suffer needlessly.

If you ask me address that elephant in the room already and move on. Even if a fight breaks out you will be able to finally take that weight off your shoulders which I believe is worth it. Also living with someone you don't get along with (co-worker for example) is much easier when you both know where you stand and you as well as the ppl around you show consideration for that fact, not everyone should get along with everyone, its normal and it should not effect your daily life. OFC that doesn't mean you have to go around pointing fingers at ppl all day accusingly (In your society it will definitely not be taken well and despite it seems like I do it all day ... I don't , especially not @ my superiors) but if the situes already rotten between you and your boss for example chances are you'll get fired regardless.
They're watching ...

"I am

forbidden tag

" -CvN
---
Really, guys?
"Any sufficiently advanced technology is indistinguishable from a completely ad-hoc plot device"
— David Langford
---
Developer
Posts:2968
Joined:Fri Dec 07, 2012 1:25 am
Affiliation:NSCD
IGN:Currently:Small_Bear
Location:Yes
Mistake Not... wrote: This isn't rocket science,

*

!
---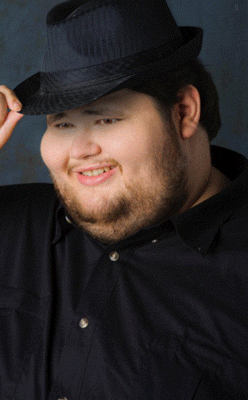 5241
"When I get a hold of a Boeing 777 I will stuff it in the cargo bay my freighter and when I find you I will engage in an invasion of your butt that will make 9/11 look like a picnic, Hexalani swine." -Kobialka, 0531015.M3
"Hyperlite, you *." -Tau, 0446015.M3
Don't tell anybody, but to this day I have a faint hope for Futurecraft, or something similar to it, to happen. Within my lifetime.
---