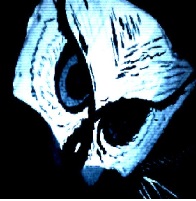 Lt. Commander

Progress to next rank:
Posts: 781
Joined: Fri Dec 07, 2012 5:00 pm
Location: Brazil.
Affiliation: Darkstar Security CO
Phalanx wrote:

Prototype wrote:AR looks good in game, making it shorter is a bad idea, though I'm going to have to change the green cores to blue for the pack, as I'm having:
NSCD= green
Strigiforme republic = red
UGF = blue

For weapon colours as well as laser colours

What about UGC?

Great textures. I look forward to the finished products.
We can use 3 patterns of colours i think
Stealth fleet: Black and Red.
Normal fleet: Gold and black
Well,we can discuss this when we get a coffee in starbucks \o
" We explore... and you call us criminals. We seek after knowledge, and you call us criminals.We exist without skin color, without nationality, without religous bias... and you call us criminals.You build atomic bombs, you wage wars, you murder, cheat, and lie to us and try to make us believe it's for our own good, yet we're the
criminals.Yes, I am a crimial. My crime is that of curiosity."

EMPRAH * BRUVA